Miriam Anconelli — 2D Artst, BG Artist based in Padua, Italy
Lady Bee
Lady BeE was a little self-product book that I wrote and drow for a little girl. It was a total new experiment for me and I tried to put myself in the shoes of a super little child, playing with forms and colours.
Date

2018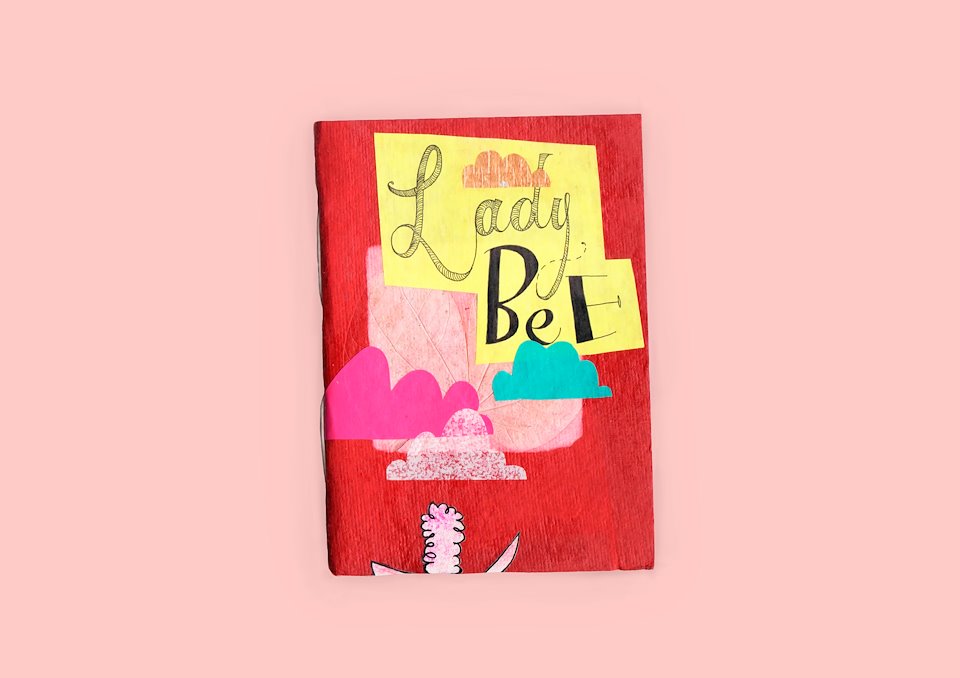 Once upon a time there was this sheep
very stubborn, soft and beautiful
little little, very ingenious!
She was already thinking about her future, proudly: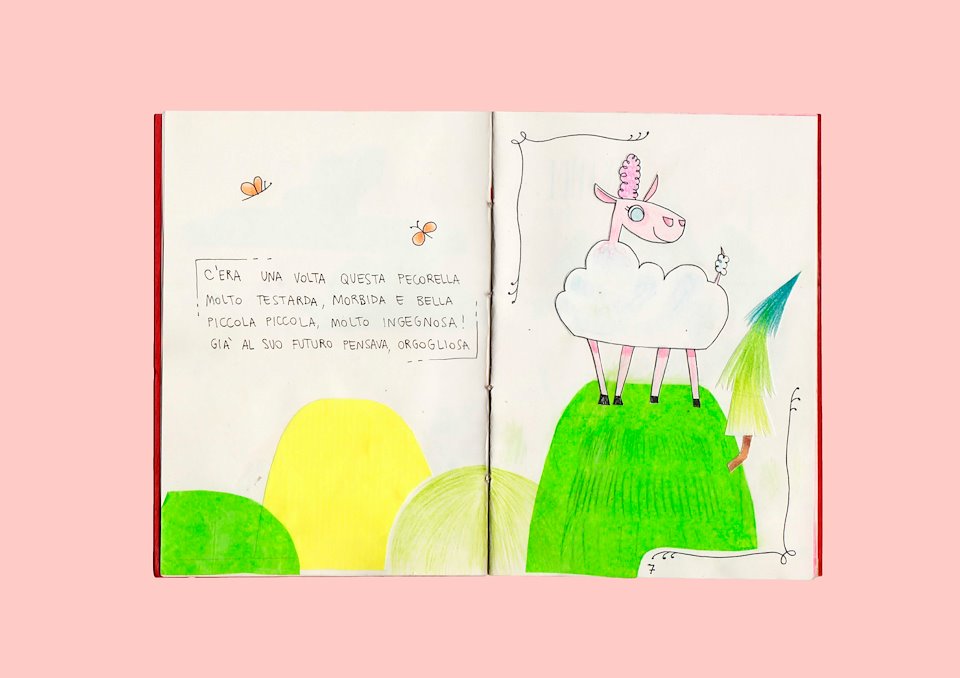 I will be great and you will see what a story!
I'll fly to the sky without ever boredom,
I will kiss the happy sun ...
I'll be a cloud, I swear, I won't lie!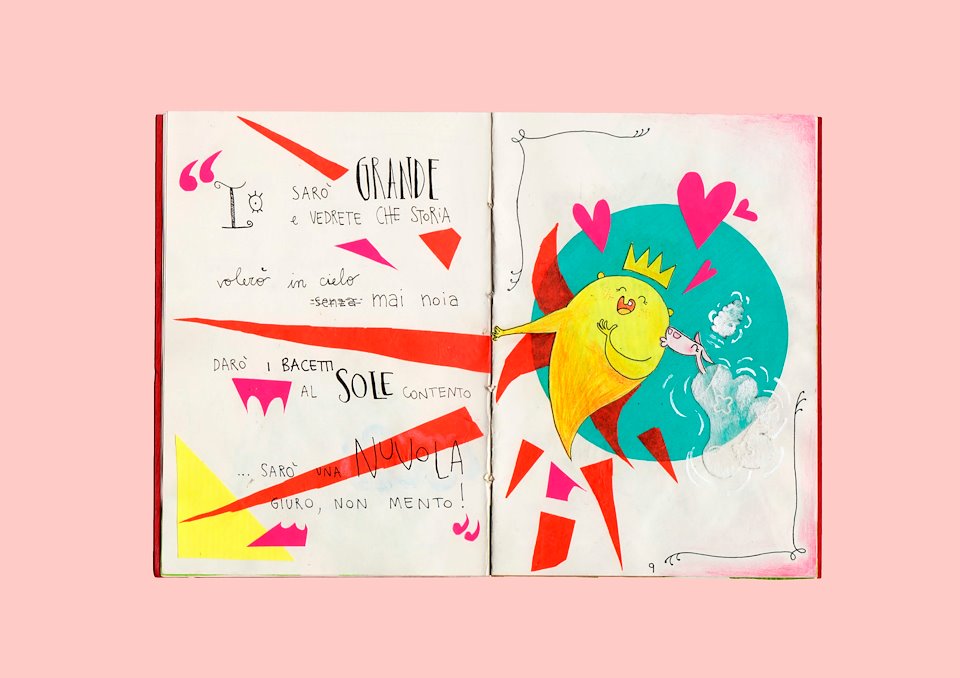 Sheeps bigger than her
(who always grazed, from 8 to 6)
they shook their horns, snorted a little
and said to her hoarsely:
You're wrong, little fool
we have had grass in our mouth for ages;
with the nose down it's right that we stay
and to the sky, to fly, we don't even think!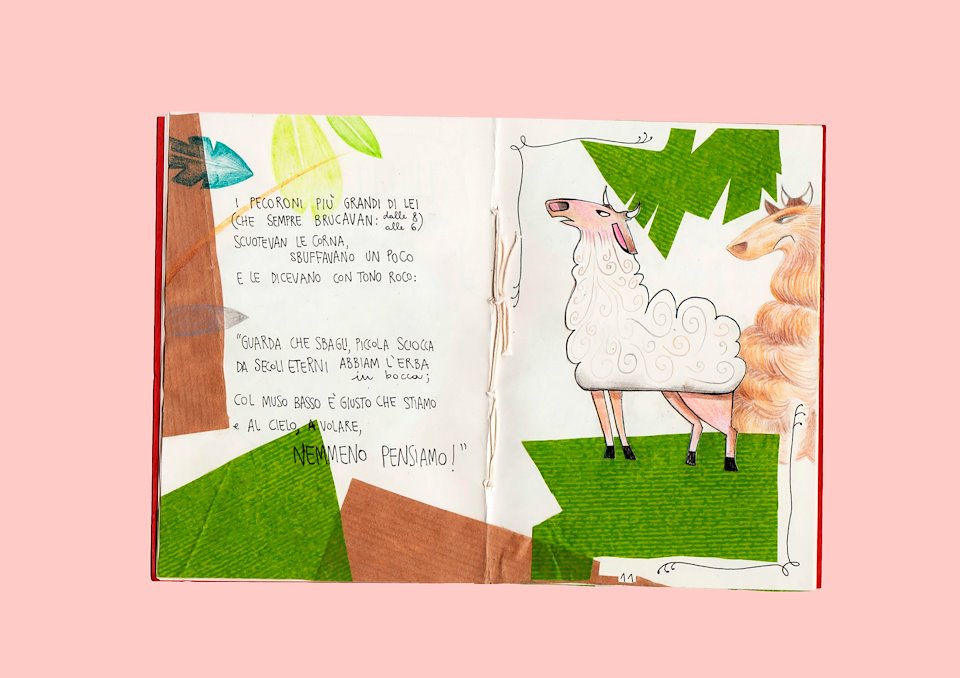 The sheep, really stubborn,
she doesn't give up on his proud plan:
one afternoon, instead of grazing,
with the run up begins to jump.
Hop from a pine,
from one branch to another,
jumps running through the shrewd wood,
climbs to the top to a peak
close to the sun, like a bolt.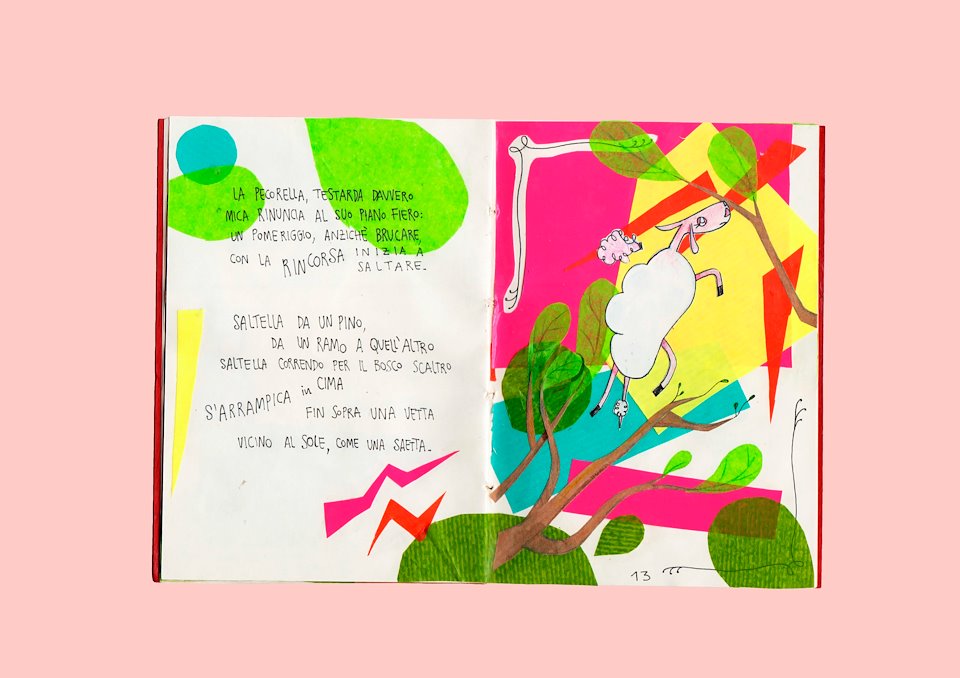 The sun smiles, winks at her:
he already knew her little thought.
The wind whispers,
giggles and cackles,
he tells her: "Come on, fly, girl!"
The sheep jumps, with real emotion
the wind pushes on the clutch,
on the void, in the void ...
what a perfect thing!
The sheep flies, it's a cloud!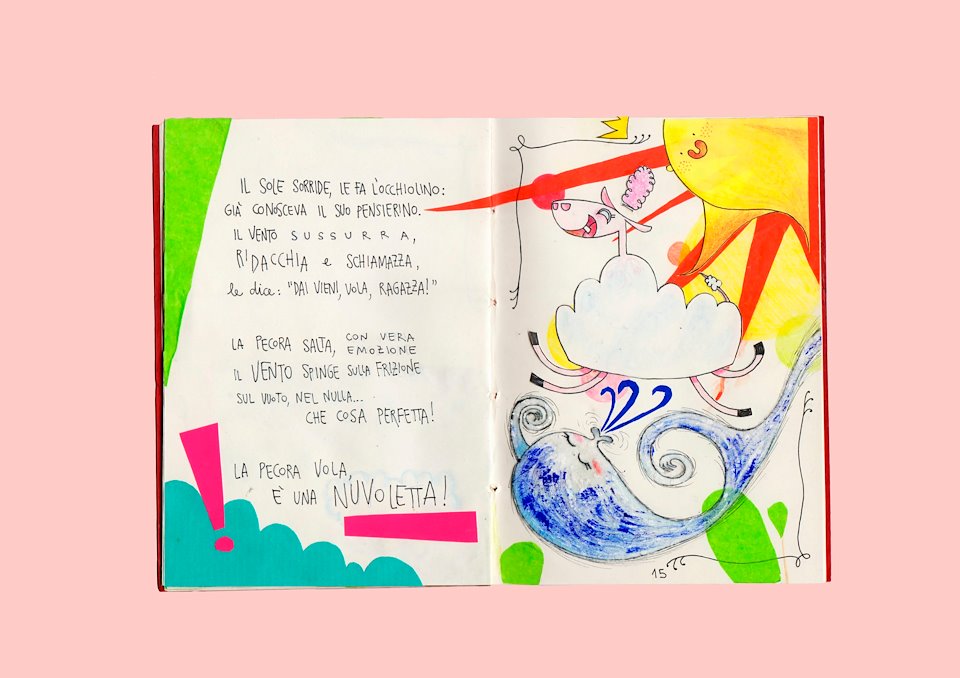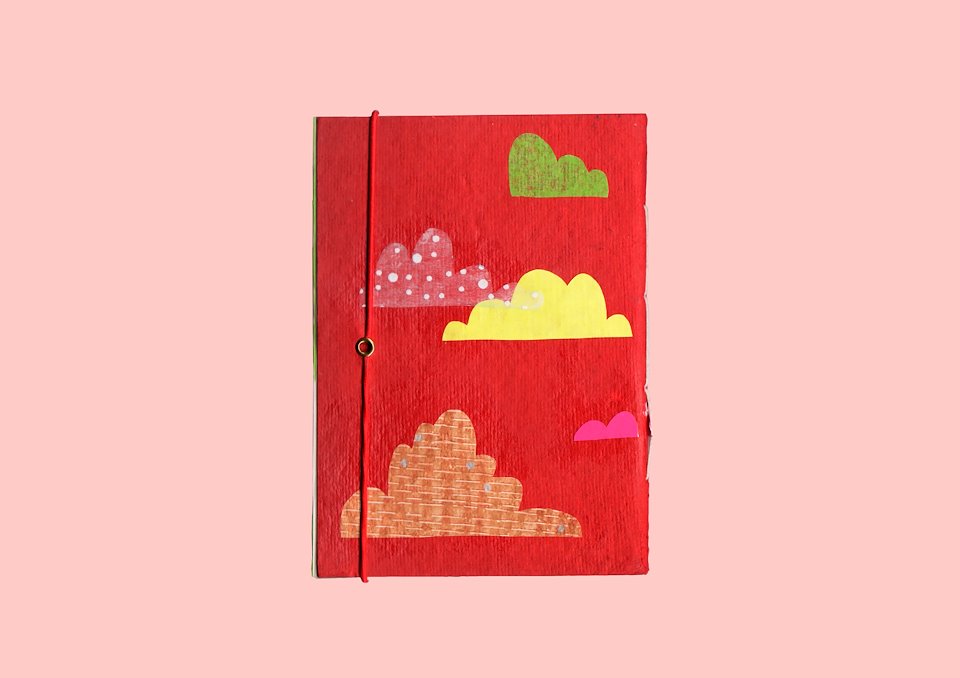 Previous
Il buco nero // The black hole
Next
The Emotions' Tamer